Since I'm shit with photoediting software, even when adding text, I'm not even going to try. But hey, sometimes you see an image and think of a story that must be expunged from your head and put into actual words. Anyone who feels compelled to do some image edits, feel free.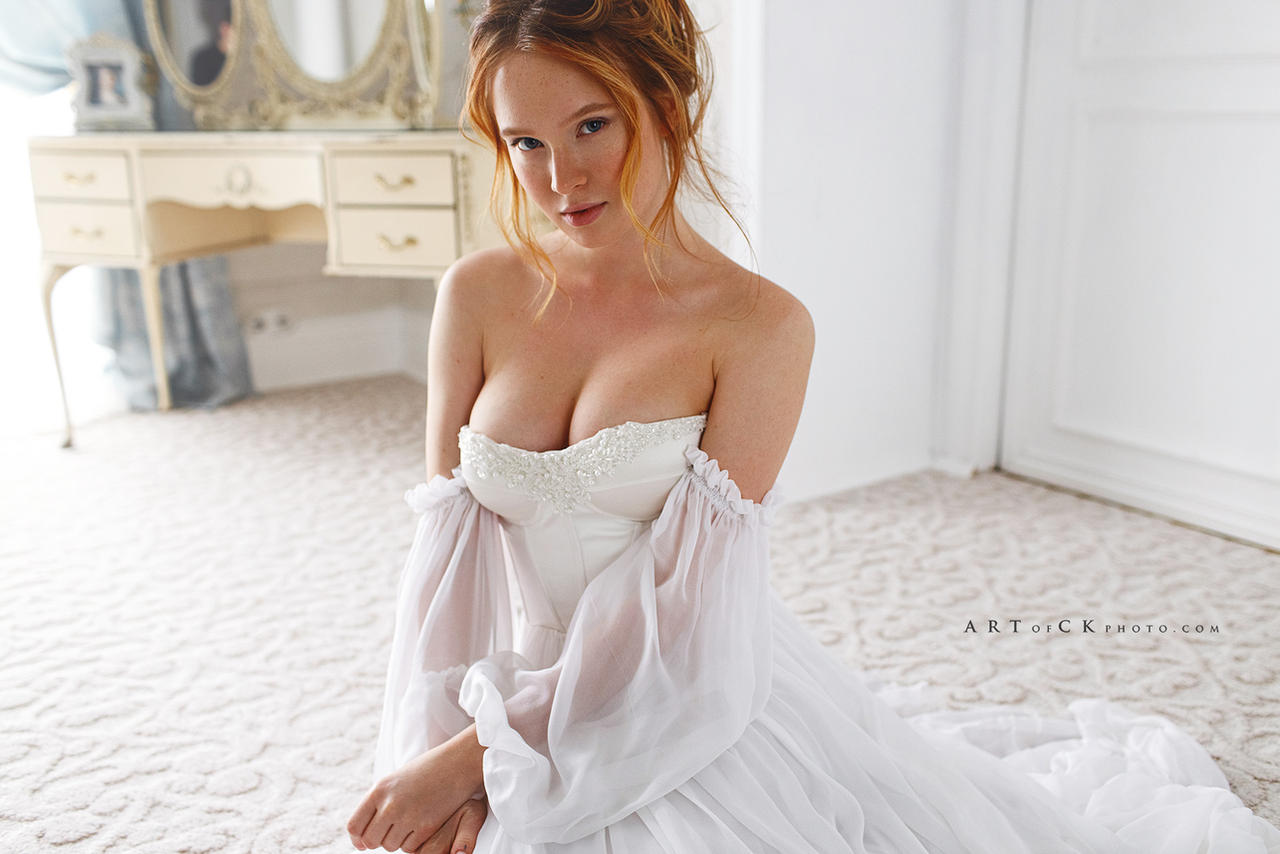 The renewal of vows was Arina's idea. It had been her idea even before she was uploaded into a gorgeous gynoid chassis. I'll admit the first ceremony wasn't much, back when we were both just out of college. And we'll both admit she didn't look as beautiful in her first wedding dress. Neither of us minded that this one showed some of the evidence of her new synthetic nature.
And she might actually be happier about it all the second time around. She carried herself with a renewed lightness since the upload that I couldn't remember over 40 years of marriage. It could have been the beauty, it could have been the additional programming we agreed to, or it could have been the newfound lack of guilt over the men and women she was taking to bed behind my back. Now I knew, and we had come to an arrangement.
I reached down and stroked her cheek. She smiled and almost purred with contentment. "Do you have your vows figured out?" I said.
She nodded, "can I take the dress off first?"
I nodded back and she stood up to undo the hooks on the gown and strip naked. Without underwear, it wasn't a long process. Her chassis really was a moving work of art. I sat on the edge of the bed, and she took a position back on her knees, one hand on my thigh, staring up at me.
"Stepan, you are the love of my life and my best friend. You know me deeply, in ways no one else ever will. There's nothing you can do to make me stop loving you, and I know that nothing I do will make you stop loving me. I will love no one else but you. I will cherish no one more than you. I will be programmed by no one else but you. Everything I do will be to make you happy. I promise to always be a woman that you would want to marry all over again."
It brought a little tear to my eye, because the look in her face was so earnest about what she was saying. I couldn't bring myself to ask for the blowjob I was expecting a minute earlier. Of course, she instantly picked up on it and rested her head on my thigh.
"I love you. Thank you for agreeing to this."
I stroked her hair, "I love you too."