This is a writing and RP aid I made based on computer and robotics hardware troubleshooting documents. It associates a type of component or subsystem (e.g.; processors) with a type of problem that can result from issues with that subsystem (e.g.; Runtime crashes) and some possible consequences that fault could have for a gynoid, divided by the affected function (e.g.; vision).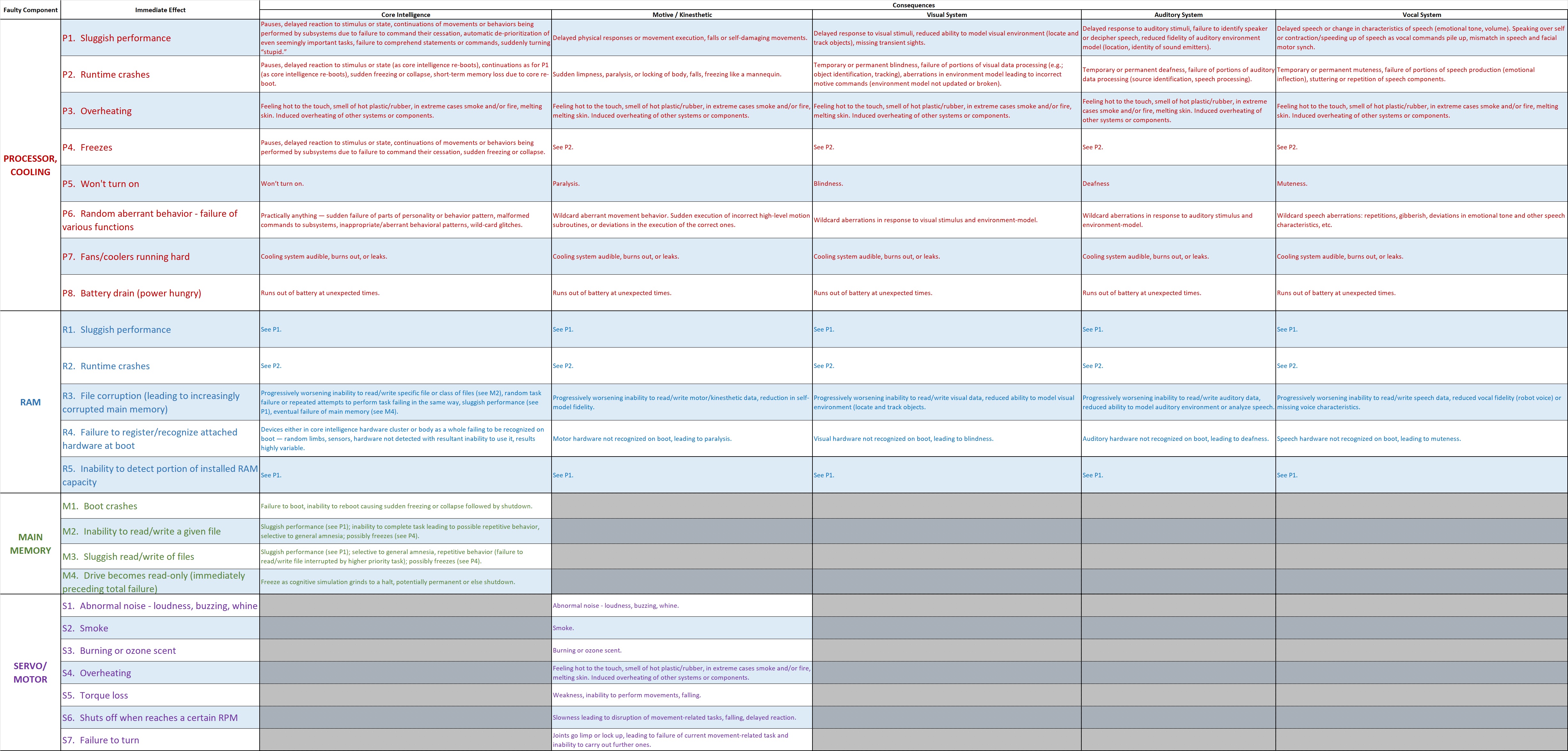 One way to use it is to decide on which component is suffering an issue (such as by damage or stress of a particular type) and then see the possible consequences. You can run the chart "backwards" too, such as going from a desired outcome to the type(s) of component fault that might have caused it, in which case you can then look at other consequences that might result from that item malfunctioning.
The function areas are currently broken out as though they have their own, separate specialized hardware, but if your imaginary architecture puts some or all of those on one central computer then those consequence entries just become function-specific consequences of faults with that hardware.
There are other baked-in limitations, (no tactile column, for instance), and the jump in abstraction from the issue to the consequence conceals an implicit functional model you might want to deviate from. Nevertheless, I hope the community finds it a useful tool with which to diversify our portrayal of gynoid (mal)functions.